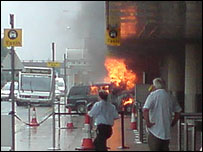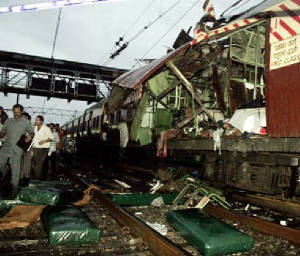 Airports are vulnerable to attack. The latest failed attempt in Glasgow is the tip of the iceburg. Airports, particularly in the U.S.A where guns are more readily available, are totally vulnerable to walk-in, shooting and bombing attacks. Why hasn't this happened yet? Mainly because the FBI has been doing a great job of intercepting terrorist cells. But, how long will our luck last?

Terrorists have struck New York, Madrid, Bali, London, and Mumbai -- which city will be next?

Recent reports of terrorist threats to hijack cargo airplanes, or foreign airliners, in the next few months have again raised the specter of how we must protect ourselves at all costs. But, how can we protect ourselves when terrorists attack the very place in which we live?

Do you know how to confront terrorist activity?

My advice may be the very essence of what saves your life and the lives of other passengers.
I foresaw the probability of another attack on our airports, like the shooting attack in LAX on July 4, 2002, and had warned both the FBI and TSA of the possibility. Despite my warnings, and the attack, the Transportation Security Administration still has not made airports sufficiently safe.

For example, a simple, shoulder-fired missile from an airport perimeter could bring down a jetliner and devastate an already bleeding airline industry.